We're Doing Our Part During COVID-19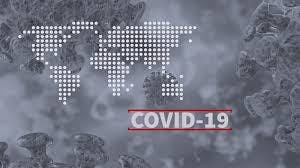 Dear CoJo Catering Customers,
With the news of the increasing spread of COVID-19, we want to address the situation as we are taking this very seriously. We are closely monitoring and advising all of our employees to follow guidelines set by the World Health Organization (WHO), Center for Disease Control and Prevention (CDC) and the local health departments. We will continue to take proactive, preventative measures in regards with COVID-19 and will provide a safe environment for all of our customers.
CoJo Staff Guidelines:
Continuing to promote and practice safe hygiene with our employees.
o Clean hands in regular intervals.
o Wear gloves at all times when handling food or materials.
Continuing to perform routine cleaning and disinfecting in regards to work areas and frequently touched areas.
Continuing to ensure that all cooking utensils and material are sanitized according to the Health Department.
All employees need to notify their supervisor if they are feeling ill or if they have a member of their household who is ill.
All employees who are feeling ill or have member of their household who are ill, will be required to stay home and out of the workplace.
During this time frame we will not be requiring a doctor's note from our employees who are not at work due to the possibility of illness or illness within their household.
Should there be increased concern within our direct community, we will monitor our employees' temperatures on site twice daily to ensure their health.
We will continue to monitor the situation daily and make updates and modifications to our guidelines and practices as needed.
Thank you so much for your continued patronage and support.
Regards,
CoJo Unlimited Catering, Inc. Management