Elevate Event Live Venue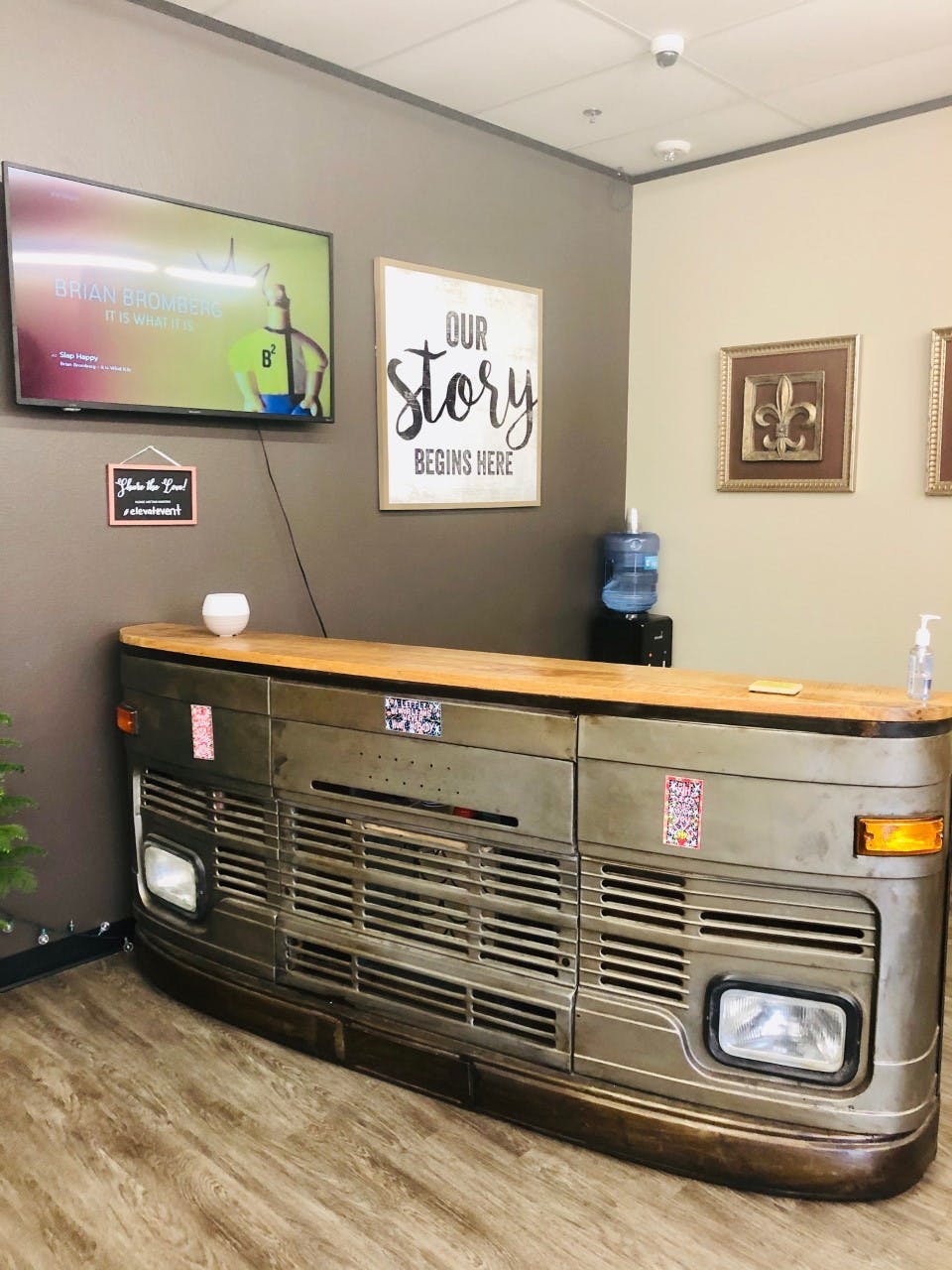 CoJo Unlimited Catering recently had the opportunity to attend a very special Customer Appreciation/Birthday party for one of our newest colleagues, Elevate Event Live. Laura Luther, owner and operator, chose to celebrate her birthday with her valued customers and the community last month with a Mardi Gras themed reception...very fitting since she is originally from New Orleans!
Our first interaction with Laura and her staff was this past December as we catered several holiday parties for one of our long standing clients Samsung. We so enjoyed working with Elevate Event Live, that we contacted Laura afterward and extended the invitation to become vendor partners, connecting CoJo Unlimited Catering & Elevate Event Live for future events and catering.
We are super excited to announce our partnership with Elevate Event Live Venue. This venue offers a number of small, medium to large event rooms with capacity of over 300 guests in "The Big Easy" main room. The ideal spot for any corporate or private event well equipped with sound, lighting, event furnishings and catering, for a one-stop all-inclusive experience! All of this in one convenient location just North of Austin, between a rock and a weird place, Pflugerville, Texas!
Laura is a gem to work with, very knowledgeable in the world of events and this family owned enterprise is one of a kind in our area. The picture above, is the very unique bar, Laura's husband and business partner, Brandon Luther, created from a bus grill. So artistic and functional as a first impression to this space.
Please be on the lookout for more great events from Elevate & CoJo!!