Catering with the Better Business Bureau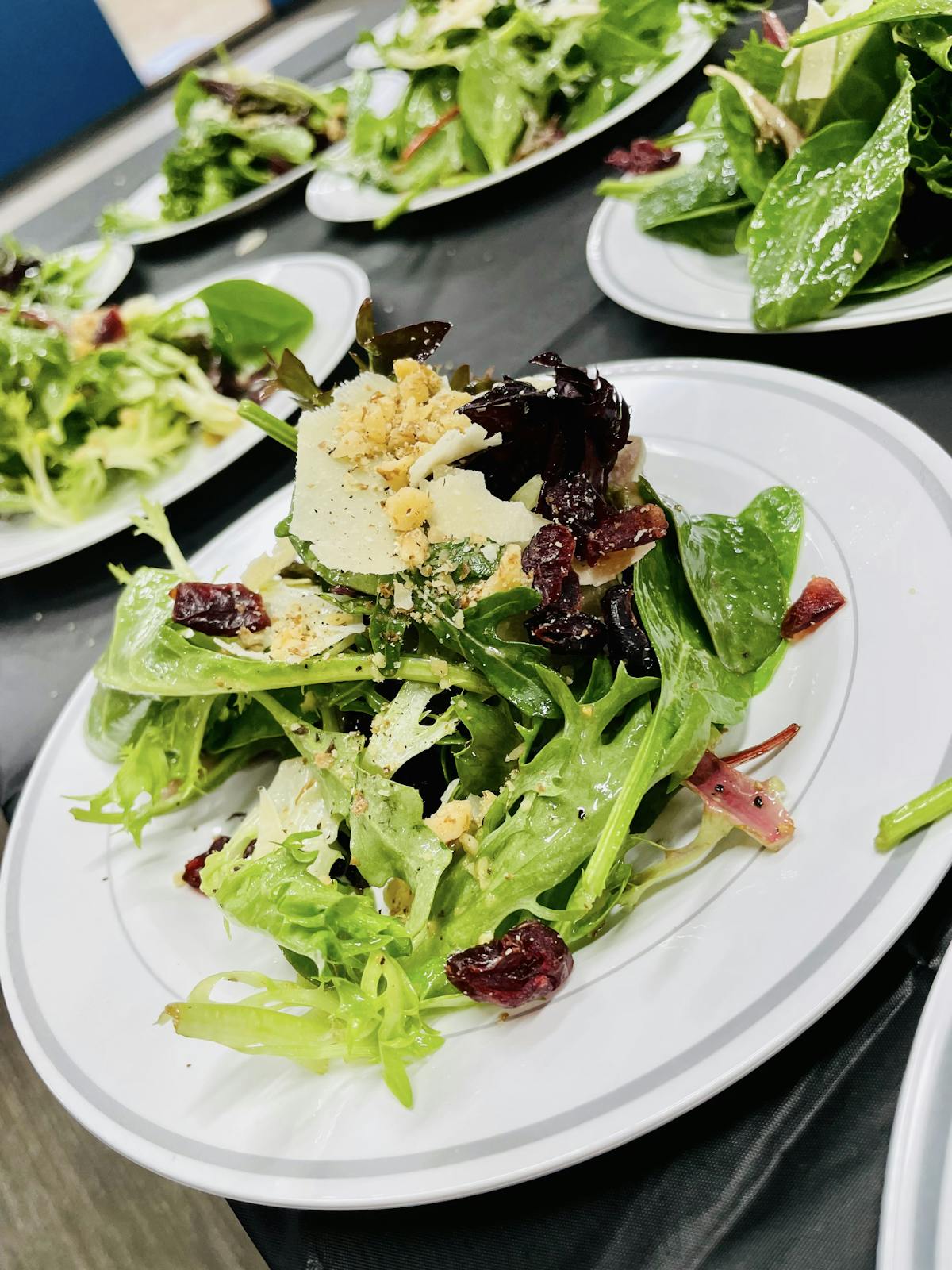 Catering is our passion!
We cater from sandwiches to Seabass, and everything in between.
We are fortunate enough to have the Better Business Bureau as our client. While we do cater their quarterly board meetings, we also have the privilege to cater their annual board meeting. This is a higher level, more upscale plated meal. They usually allow us to get creative as far as the menu is concerned.
This year on the menu, we had a Texas Teriyaki Glazed Steelhead Trout with scallions, Spinach & Feta Stuffed Chicken Breast with a buttery hollandaise, long grain and wild rice with fresh parsley, roasted lemon pepper asparagus, and honey butter rolls that were freshly baked in house. Before the guests sat down, they were greeted with pre-plated salads that consisted of a mix filled greens, walnuts, dried cranberries, shaved Parmesan, cracked black pepper, and a house made white balsamic vinaigrette. Lunch was completed with a cheesecake topped with berry compote.