Again...Already???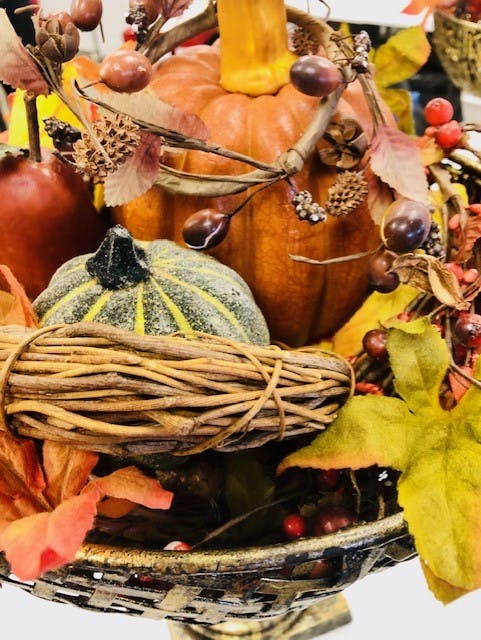 I'm sorry….what month did you say it was again?? November….Already?!
That is always my reaction, just after Halloween…does it sound familiar? Then you're probably already clammering about, just like me, to figure out the holiday meal for all the company that says they're coming!! Or maybe you are having a quiet, relaxed, low-key day and would like to keep it that way…
I always prepare a Turducken for my family. It's the best of all world's and for the most part it's boneless. Turkey, duck & chicken stuffed with boudin sausage, from Stuffed Cajun Meat Market, right here locally. It is TO…DIE…FOR!! But it's not for everyone and the cooking process is time consuming. But I always get my sides from Casseroles To Go by CoJo. They are absolutely delicious, homemade & EASY!! No bias over here…lol
No matter how big or small, fancy or casual, CTG by CoJo can help make your planning a bit easier this holiday season!
This year we offer a size for every table.
Cornbread Dressing, just like your Momma made!
Traditional Green Bean Casserole
Creamy Mac n Cheese, the kiddos favorite!
Southern Mashed Potatoes
Giblet Gravy, yum yum! And yes, you can request "no giblets", if you're a northerner
Small feeds 2-4, Medium feeds 8-10, Large feeds 12-15, prices can be found on our Casseroles To Go tab on this website under Sides To Go.
Ash's Pies, flavors from traditional to gourmet, please call for options/pricing
We also prepare Garlic & Sage Turkey Roast, which is a combo of white & dark meat netted and cooked to golden brown and all boneless!! Please call ahead to order this item!!
Here's to another Again…Already…Holiday Season!! And please let us know how we can help to make yours spectacular!!!